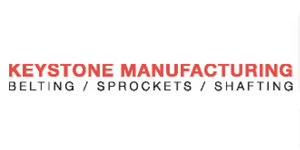 Keystone Manufacturing
www.keystonemfg.com
Keystone Manufacturing | Rochester Pa.
Flat Wire Conveyor Belting, Cast and Machined Sprockets, Keyed Shafting
Excellence in manufacturing and unparalleled customer service set Keystone apart from their competition. With a diverse product offering available in a wide range of alloys, flat wire is the affordable choice for baking, dewatering, parts washing, heavy industrial applications, and general conveying. Keystone offers finished product from stock as well as qualified sales engineers who can help custom design the right conveyor belt for you.
Keyed Shafting from Keystone. ½" to 4 ½" inches in diameter and available in a wide variety of alloys. Custom cut for you or available in up to 20' lengths, Keystone offers the most accurate keyed shafting available and guaranteed to fit your bearing! We stock both imperial and metric sizes.
---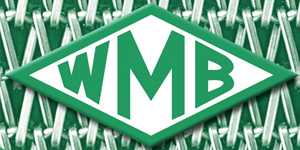 Wire Mesh Belt of Canada
www.wiremeshbelt.com
Wire Mesh Belt Company of Canada LTD | Brampton, Ontario
Custom Engineered Woven Mesh Conveyor Belting and Conveyors
Innovation, design, and engineering has made Wire Mesh Belt of Canada a leader in the manufacture of custom conveyor belts. Supplying end users and original equipment manufacturers involved in food processing, glass annealing, sintering, heat treating, wood veneer, and artisan bread baking.
Balance weave mesh, chain edge, high temperature, lehr belts are just a few of the products available from Wire Mesh of Canada. Whether it is a new application or trouble shooting an existing design, knowledgeable representatives are available to assist you.
Belt installation services also available upon request.
---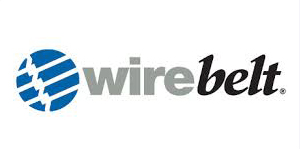 Wire Belt Company of America
www.wirebelt.com
Wire Belt Company of America | Londonderry, New Hampshire
Flat Flex, Compact Grid, XT, Versa Link, and Custom Conveyors
Wire Belt is the leading manufacturer of USDA acceptable stainless steel conveyor belting. Variety of design and innovation make Wire Belt the logical choice for food processing applications, especially where sanitation or cross contamination of product are of concern.
Many of Wire Belts designs are also suitable for light industrial, textile, parts washing, and general conveying.
A wide variety of designs available from stock and the best customer service in the industry provide for fast and easy distribution.
---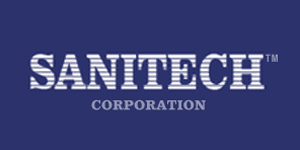 Sanitech Thermal Sanitation Systems
www.sanitech.com
Sanitech Thermal Steam Pressure Systems | Lorton, Virginia
Since 1985 Sanitech Corporation has engineered thermal sanitation systems for cleaning and sanitizing at up to 300 degress without the use of chemicals. Our Mark series units provide a hot, wet steam at up to 2500 psi of pressure to clean, sanitize and degrease while killing most allergens, listeria, and ecoli on contact.
The best choice for cleaning conveyors, mixers, walls, cat walks, tile, floors, restrooms, industrial kitchens, and piping.
Contact Sanitech for a no obligation, no cost on site demonstration.